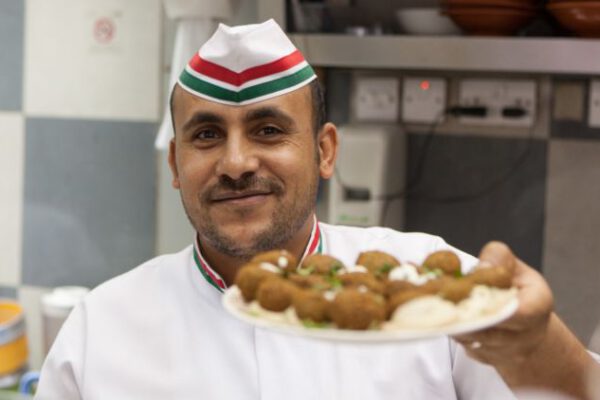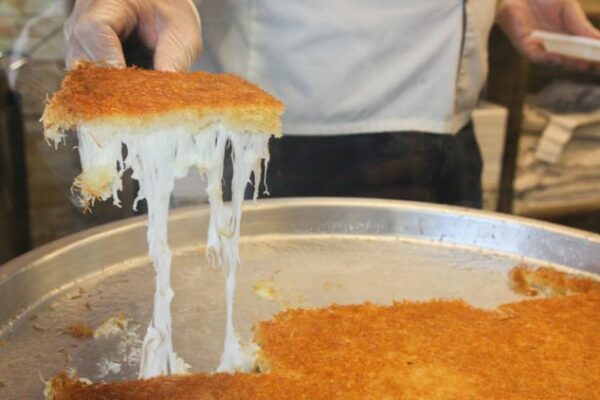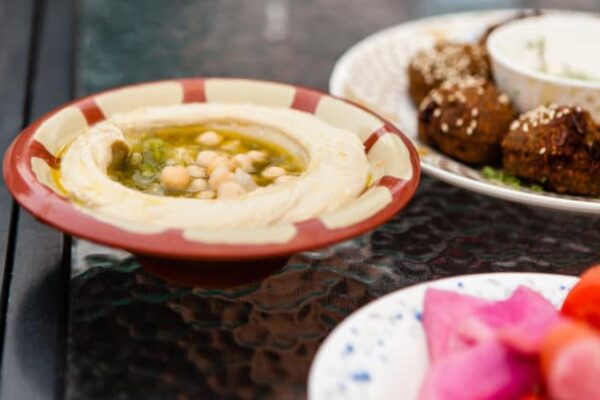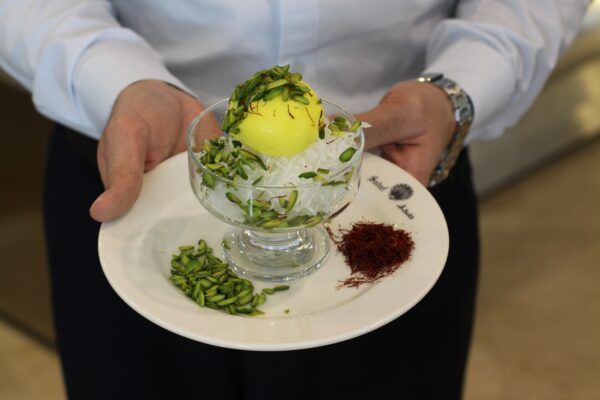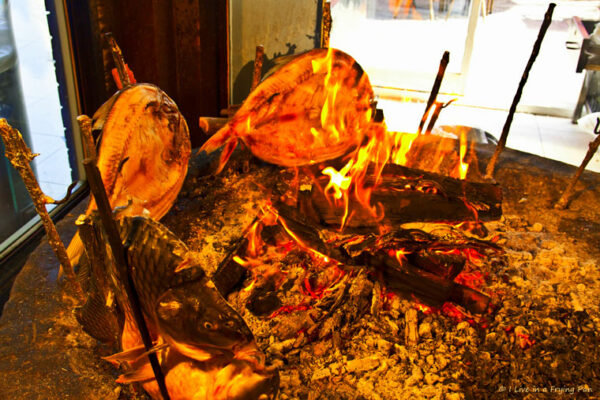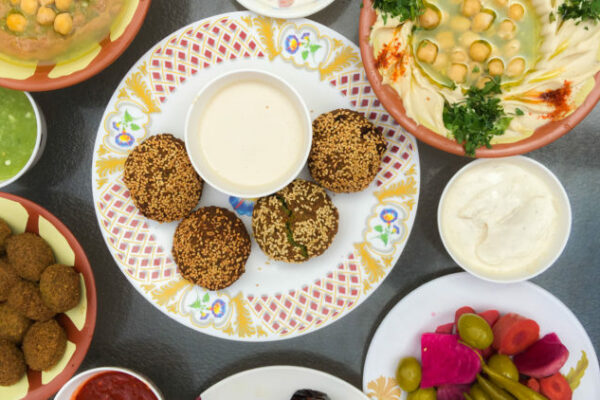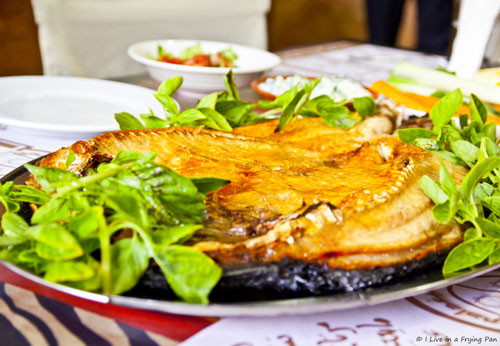 Join our signature Dubai food tour with Arabic and Iranian food tastings, topped off with entertaining stories of food and culture.
Feast on lesser known dishes of Palestine, Lebanon, Iraq and Iran; of course we'll check off falafels and hummus too!
Join an experience that feels less like a tour and more like a dinner party with about 6 to 8 well-traveled and culture seeking guests.
Hear stories of Middle Eastern food, culture and communities from a resident guide who is knowledgeable and passionate about the region.
Visit restaurants where the staff treat us less like 'customers' and more like old friends and family.
Meet like-minded travelers and even residents who are looking for an authentic experience far away from the touristy clichés.
Immerse yourself in food traditions of the region: learning coffee etiquette, detecting grades of saffron and more.
Visit places where old timers shop for saffron, baklava, Arabic cookies, pomegranate syrup and other delicious export-friendly souvenirs.
Runs year-long except peak summer. Afternoon and evening tours offered on selected days of the week.
1 non-vegetarian (fish or lamb, based on group size) and 1 vegetarian savory dish with mezze and 2 desserts.
Carry earphones for the audio system used by our guide.
Minimum age required is 14 years. No infants and strollers.
Walking only; distance covered is ~2.8km/1.7mi with stops in between.
Tastings include Gluten/Lactose/Dairy/Nuts. We do not recommend the tour for severe allergies.
The tour requires a minimum of 2 guests; we may cancel and refund tickets if the minimum is not met.
Dress comfortably to walk.
Meet & Greet
Meet our friendly food tour guide steps away from the Al Rigga Metro station in Deira (on the Diva Gents Salon side of the road).
Corner Falafel Cafeteria
Design your own falafel sandwich using delicious 'stuffed' falafels and all the trimmings: hummus, fried eggplant and cauliflower, three kinds of sauces and pickles.
Palestinian-Jordanian Restaurant
Sample a sweet cheese pastry made just for us, fresh off the fire. This decadent pie is topped with crunchy noodles and pistachios. (G/N/D)
Lebanese Baklava Shop
Experience the timeless customs of local Arabic coffee or 'gahwa' with a pressed date cookie and pistachio 'cookies and cream'. Mixed boxes of baklava and Arabic cookies also available for purchase. (G/N/D)
Iraqi Restaurant
Partake of ancient Iraqi culinary customs with a traditional wood-fire smoked Iraqi fish* (F) OR kebabs* (M). Wash the meal down with a digestive samovar tea.
*Food selection varies based on group size.
Iranian Specialty Ingredients and Sweets Shop
Stroll over to our "Ali Baba's cave" of exotic ingredients where you will learn all about saffron over a Persian sundae with saffron ice cream (D) and rosewater-spiked frozen cornstarch noodles. Rosewater, saffron and nuts available for purchase.
Allergens Key: Contains G-Gluten; D-Dairy; N-Nuts; M-Meat (Beef/Lamb); P-Poultry; F-Fish; S-Shellfish. We regret that there may not be substitutes for dishes. Even if specific dishes do not contain these ingredients, we cannot guarantee against cross-contamination of allergens in the restaurant kitchens.
We meet at Diva Gents Salon in Deira (not the Satwa branch!) It's right outside Al Rigga Metro Exit #2, Al Rigga Road. Please be on time, we don't wait for latecomers!
GPS link: https://goo.gl/maps/a4KruNcHPPCrJcih6
Given the heavy traffic, limited parking and different starting and ending locations, we strongly recommend that you take the metro rather than driving to the trail. If you plan to take a taxi, please budget extra time for traffic.
Nearby metro: Al Rigga.