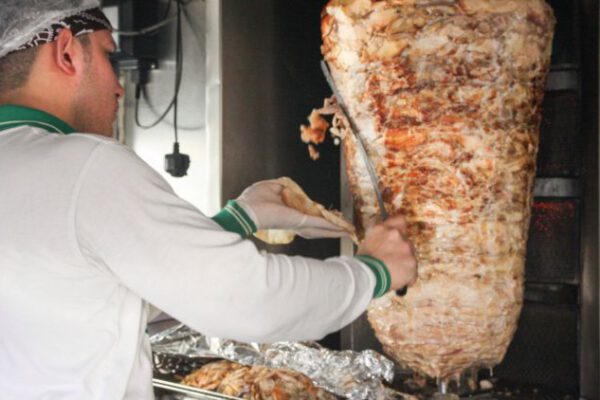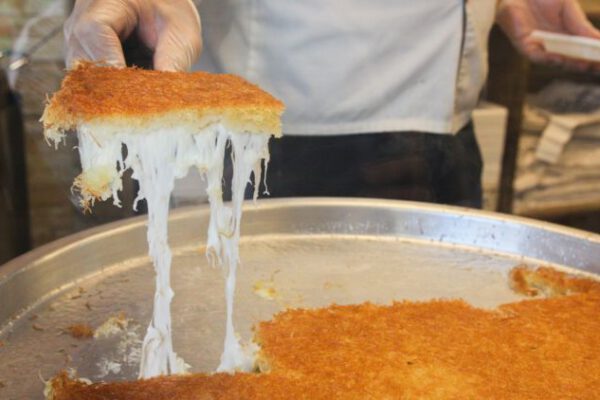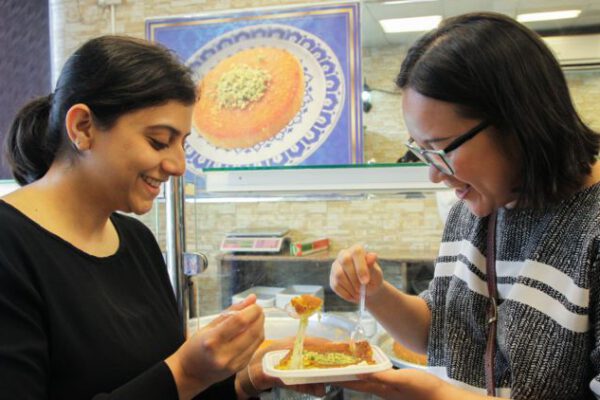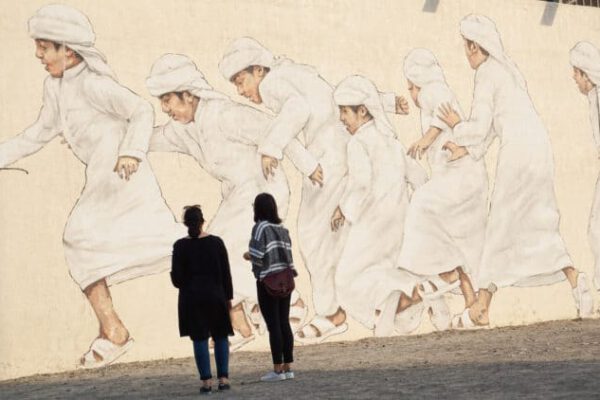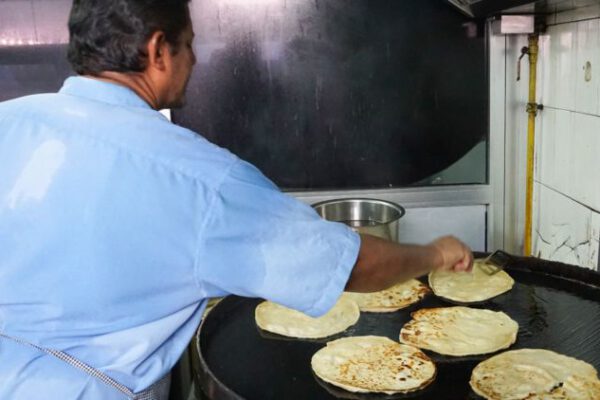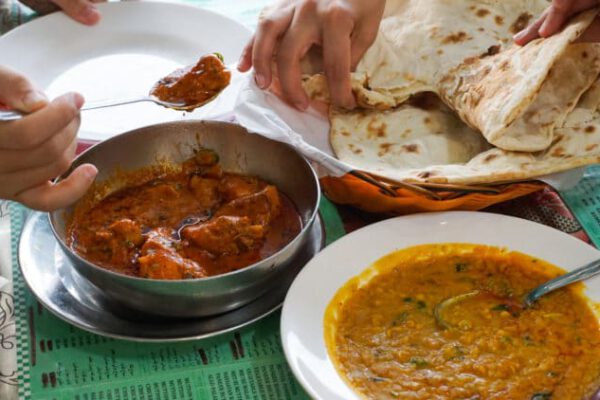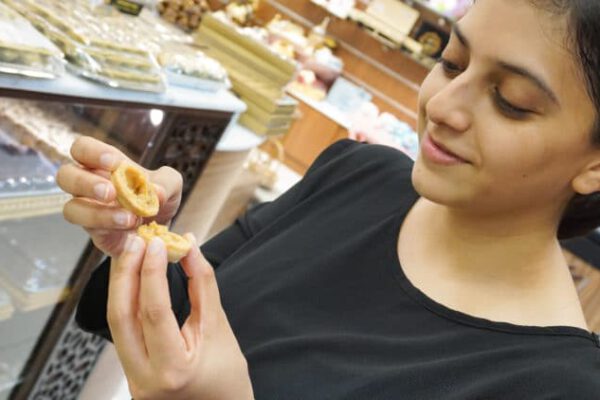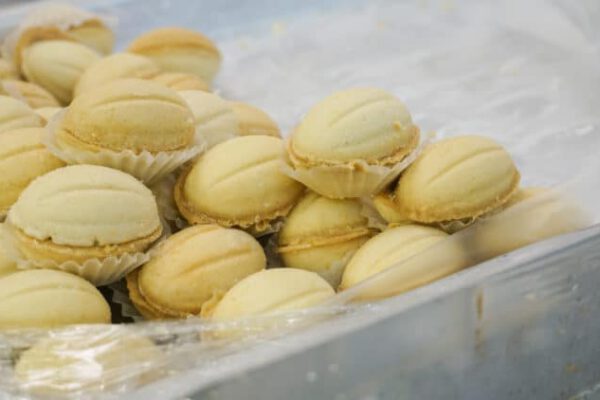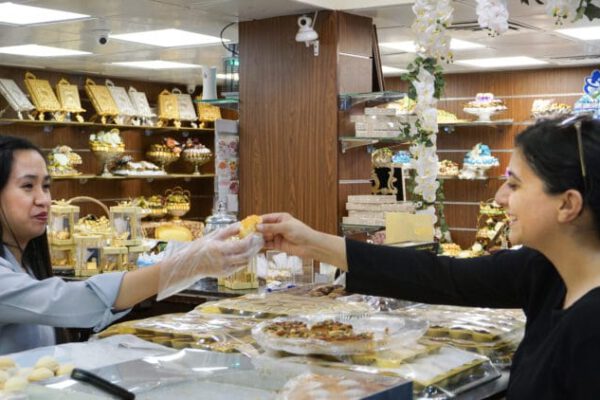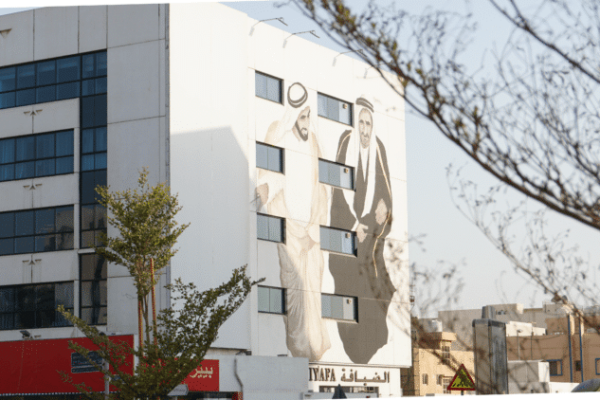 Short on time? Close to Dubai Mall? Our 2-hour food walk with 4 Old Dubai food tastings may be your cup of chai!
Visit a historic Dubai neighborhood that's a quick taxi ride from the Dubai Mall, Dubai Fountains and other attractions in Downtown Dubai.
Check off a few must-try Dubai foods like shawarma, cheesy kunafa and karak chai—all within 2 hours!
Soak up the heritage-focused mural art in Dubai's vibrant outdoor "street museum."
Pay homage to 4 food stops that have stood the test of time; these are the places that children of the 70s and 80s grew up eating at.
Meet our friendly food detective who'll keep you entertained with her stories of the city, its food and culture.
Join a 2-hour walking food tour that's perfect if you're short on time!
Stroll through a neighbourhood that's rich in history, yet a quick dash away from Dubai's favourite modern attractions like the Dubai Mall, the dancing Dubai Fountains, City Walk, La Mer and more. We visit 4 food institutions that old time Dubai residents have flocked to between the late 70s and early 90s.
This food walk takes place through the colorful murals in Dubai's outdoor "street museum." As we feast our eyes on Arabic calligraphy and local heritage scenes, we feast our stomachs on some of the classic Dubai foods: shawarma, manousheh (Levantine pizza), syrupy cheese kunafa, a classic Pakistani karahi dish and addictive Arabic sweets.
Our route and featured tastings are subject to change. *Food selection takes place based on the group size.
Allergens Key: Contains G-Gluten; D-Dairy; N-Nuts; M-Meat (Beef/Lamb); P-Poultry; F-Fish; S-Shellfish. We regret that there may not be substitutes for dishes. Even if specific dishes do not contain these ingredients, we cannot guarantee against cross-contamination of allergens in the restaurant kitchens.
Arabic Sweet Shop from 1993
Sweet cheese kunafa. (G/D)
1970's Lebanese Cafeteria from 1979
Chicken/meat shawarma (P/M/G); falafel sandwich upon request for vegetarians; za'atar and cheese manousheh. (D/G)
1970's Pakistani "Taxi Driver" Eatery
Shared chicken entrée (P); vegetarian option available; fresh bread; chai.
1980's Arabic Confectionary
"Eye of the camel" sweet treat (G/D)
We meet right outside the Yves Delorme (home linens) store on 2nd December street.
The nearest metro is Al Jafiliya metro station which is an estimated 30 minute walk away from our meeting point.
The finishing point of the tour is approximately 15-20 minutes walking distance from the meeting point.